Environment
product: yugabyte platform
version: all version
Issue
After cluster expansion, changing the type of Disk or removing a node, if we found the Master(leader/follower) quorum is still with old nodes instead of new, or old tablet servers still show in the UI
Root Cause
This happen During the process (expansion of cluster or removing the node) and it is a struct in a fail or process state
Resolution
To solve this issue follow the below steps
1. Confirm old nodes are blacklisted in the cluster config.
2. Force a new Master by leader stepdown by running the below command:
yb- admin master_leader_stepdown <UUID of old master>
3. Remove old nodes from the UI(as shown in the screenshot).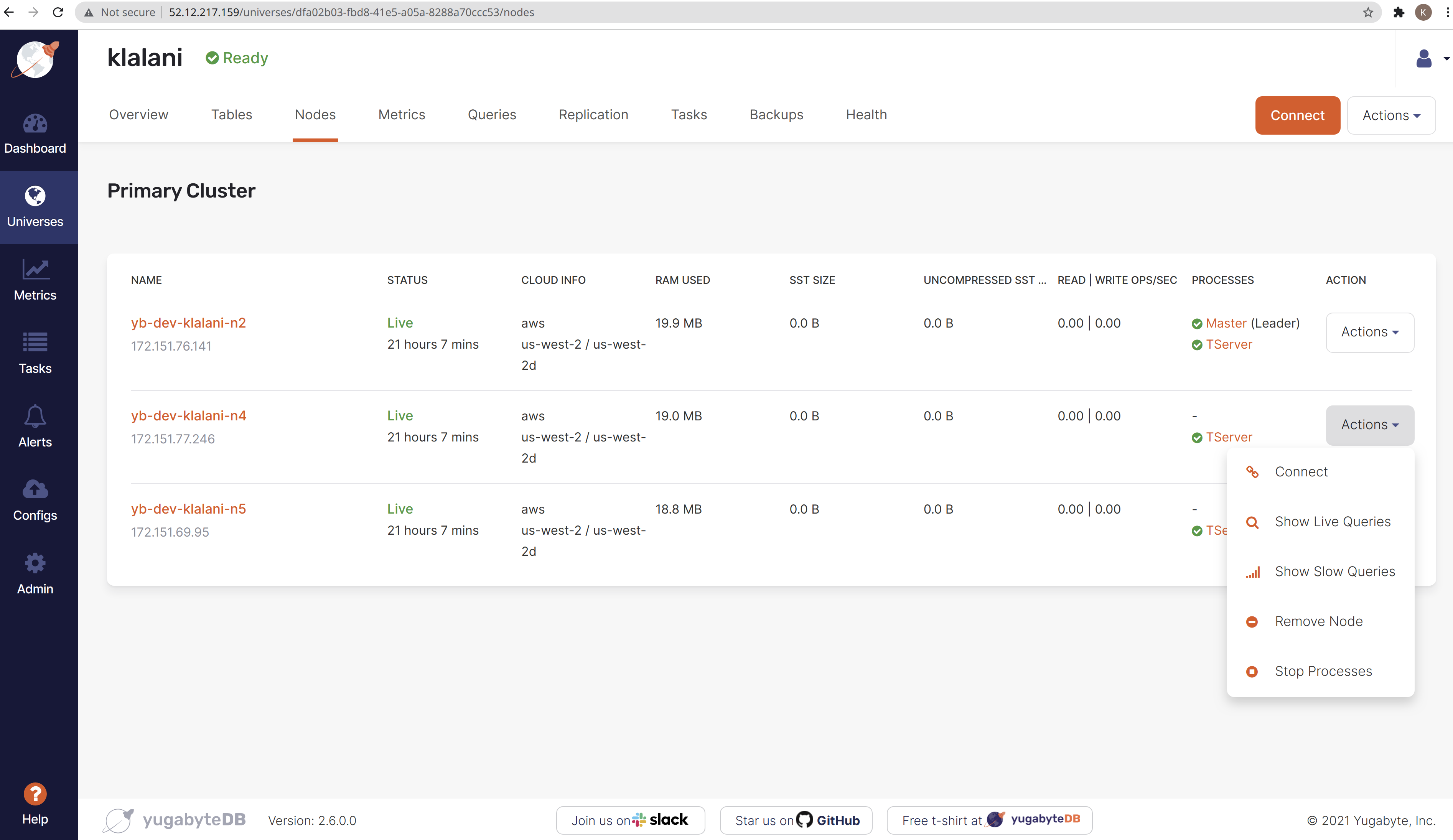 4. Remove old Masters from the Raft Group
yb-admin change_master_config REMOVE_SERVER <old_master_ip> 7100
5. Update tserver_master_addrs to new masters on all tablet servers.
./yb-ts-cli --server_address=<>:9100 -certs_dir_name=/home/yugabyte/yugabyte-tls-config/ set_flag
Apart from the above step also, we need to look at the configuration flags :
1. follower_unavailable_considered_failed_sec to determine when a dead tablet server is removed.
2.log_min_seconds_to_retain how long WAL's are kept for recovery.
Note: This will get your cluster to an operable state. don't suggest changing the Postgres platform metadata database.