Issue:
The database nodes in the cluster have high resource utilization when the cluster is idle and not performing any operations/activities.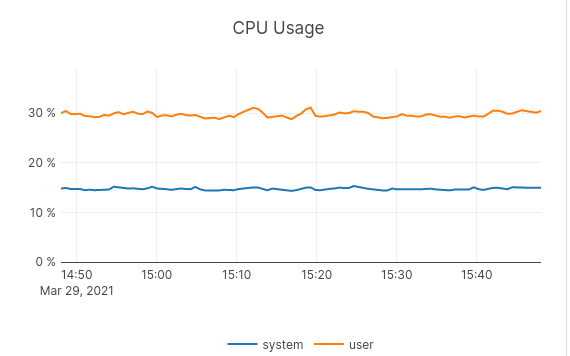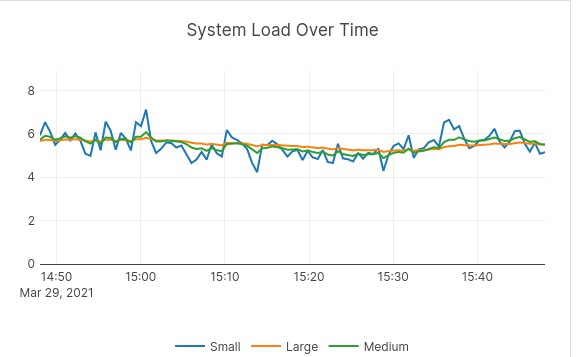 Solution:
Change the below setting to tune the cluster for optimal performance. The following section contains step-by-step instructions on how to edit flags via the Yugabyte platform.
Log in to Yugabyte DB admin console.
Click Universes->select the universe you want to make a change->nodes.
Click on the Actions drop-down located at the top right corner.
Click on Edit Flags as shown below.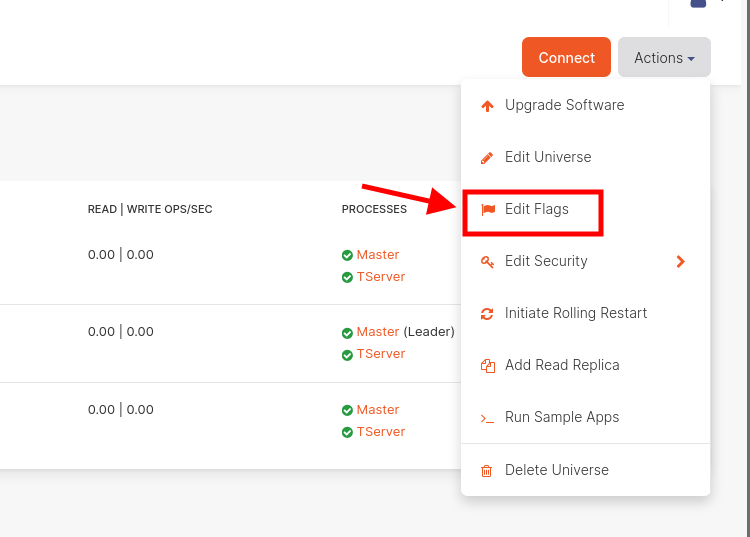 5. Update the values for both Master and T-server. Make sure Rolling is highlighted for the upgrade option and hit OK.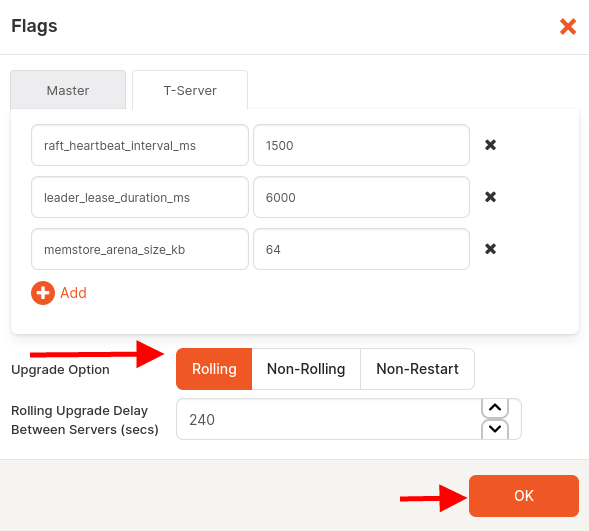 raft_heartbeat_interval_ms=1500
leader_lease_duration_ms=6000
memstore_arena_size_kb=64
NOTE: This will cause some downtime due to the master & t-server process restart.