Welcome to Yugabyte Support.
This article is to help you if your company has Yugabyte Support, and you want to access your or your organization's tickets.
Since you are reading this on support.yugabyte.com, first click the Sign in link in this websites header.

And then Sign up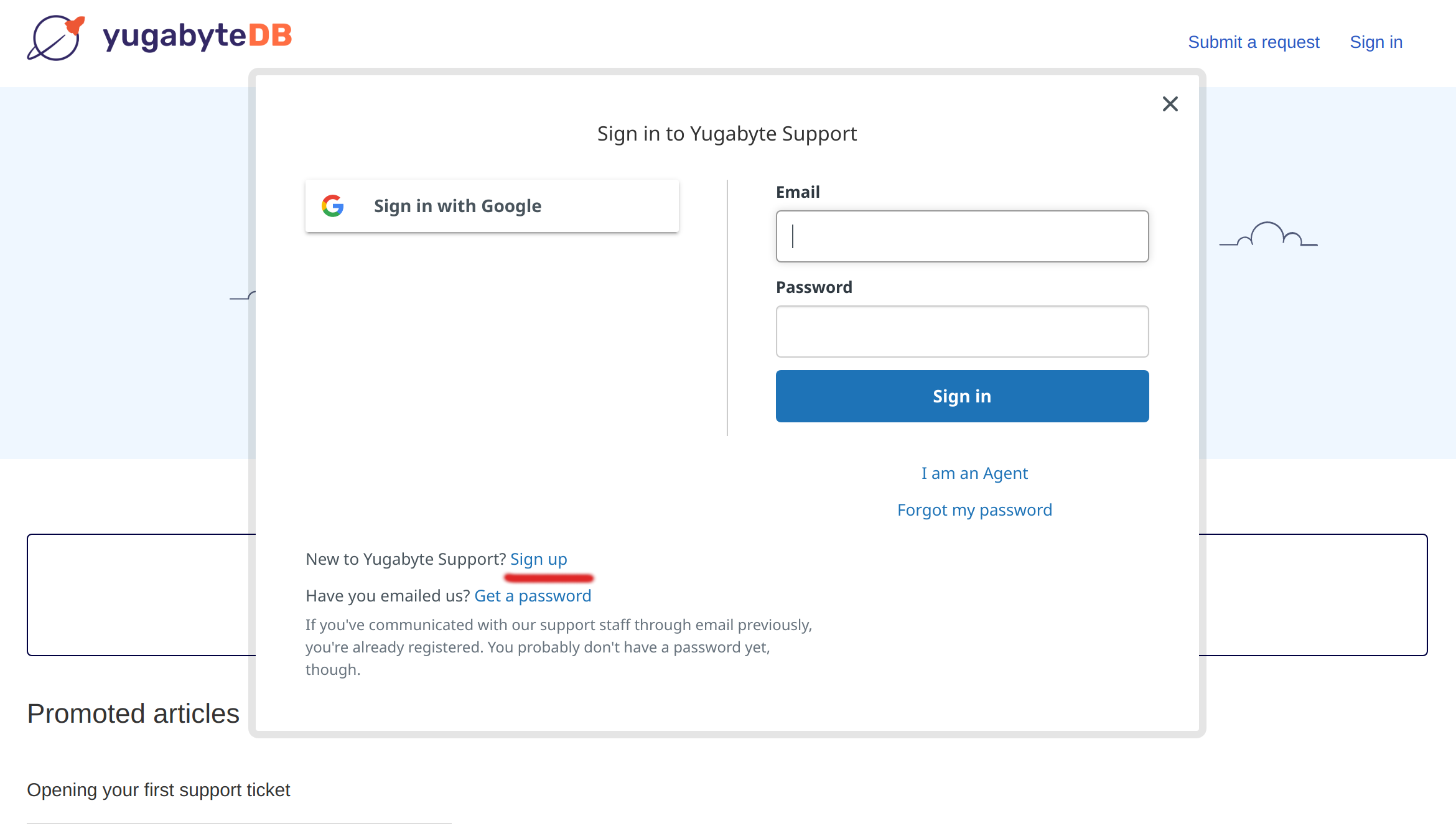 Then fill out the form using your email (from your Company or Organization).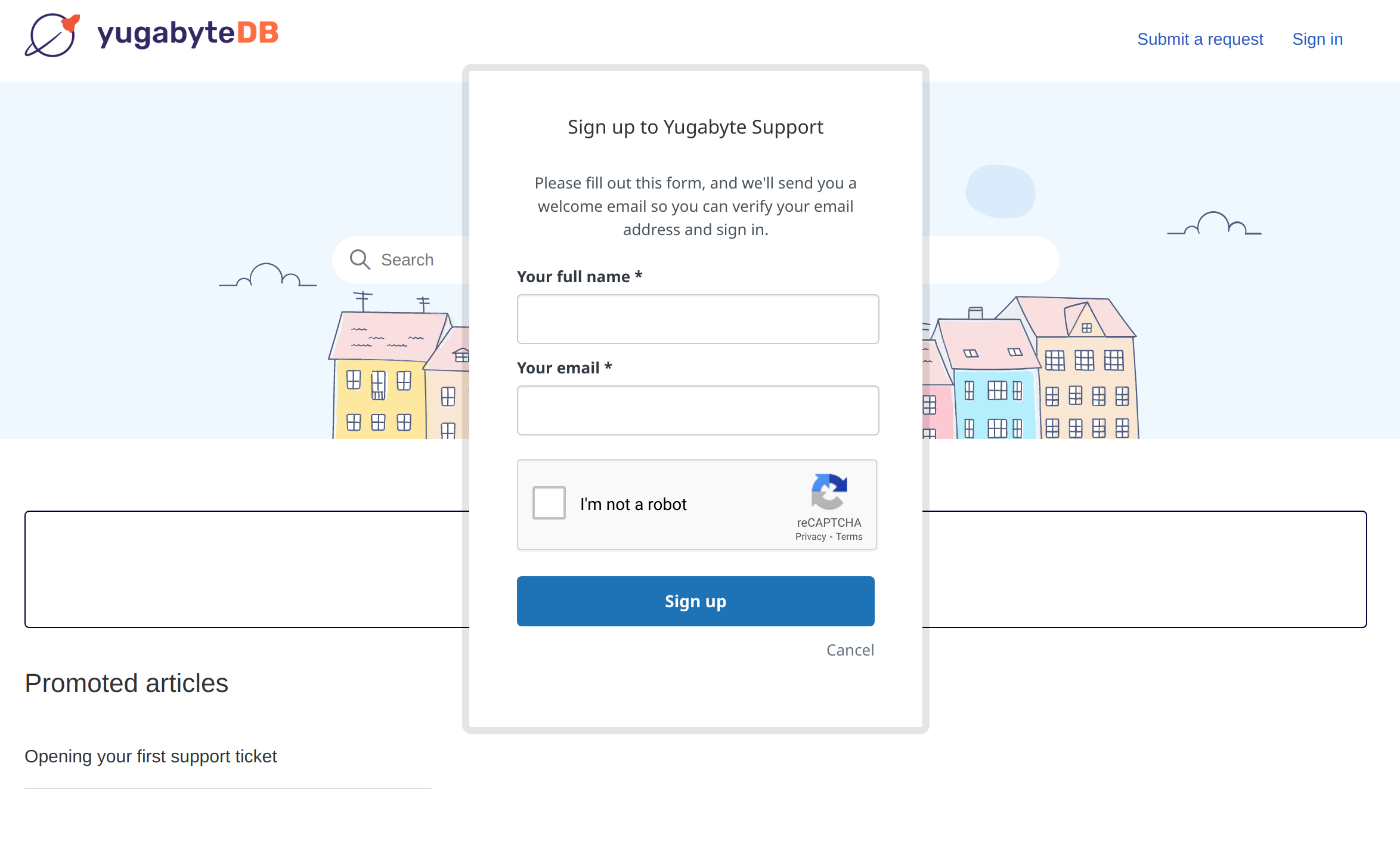 After you have completed Zendesk's flow, you will be able to submit new tickets and see the tickets for your organization (pending ACL policies).
Ready to start? Try opening your first support ticket.