First, log in to zendesk, or create an account if you have not done so.
Sign up for a support account if you have not done so.
Now, under your login name, click on "my activities"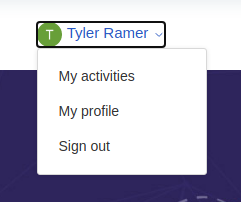 Finally, click on "organization requests", and choose the correct organization, to see the requests by other members of your organization.

If you don't see any tickets under organization requests, please open a ticket to be added to an appropriate organization, or to ensure that seeing other tickets in your organization is enabled. A member of Yugabyte support can help to resolve that issue.